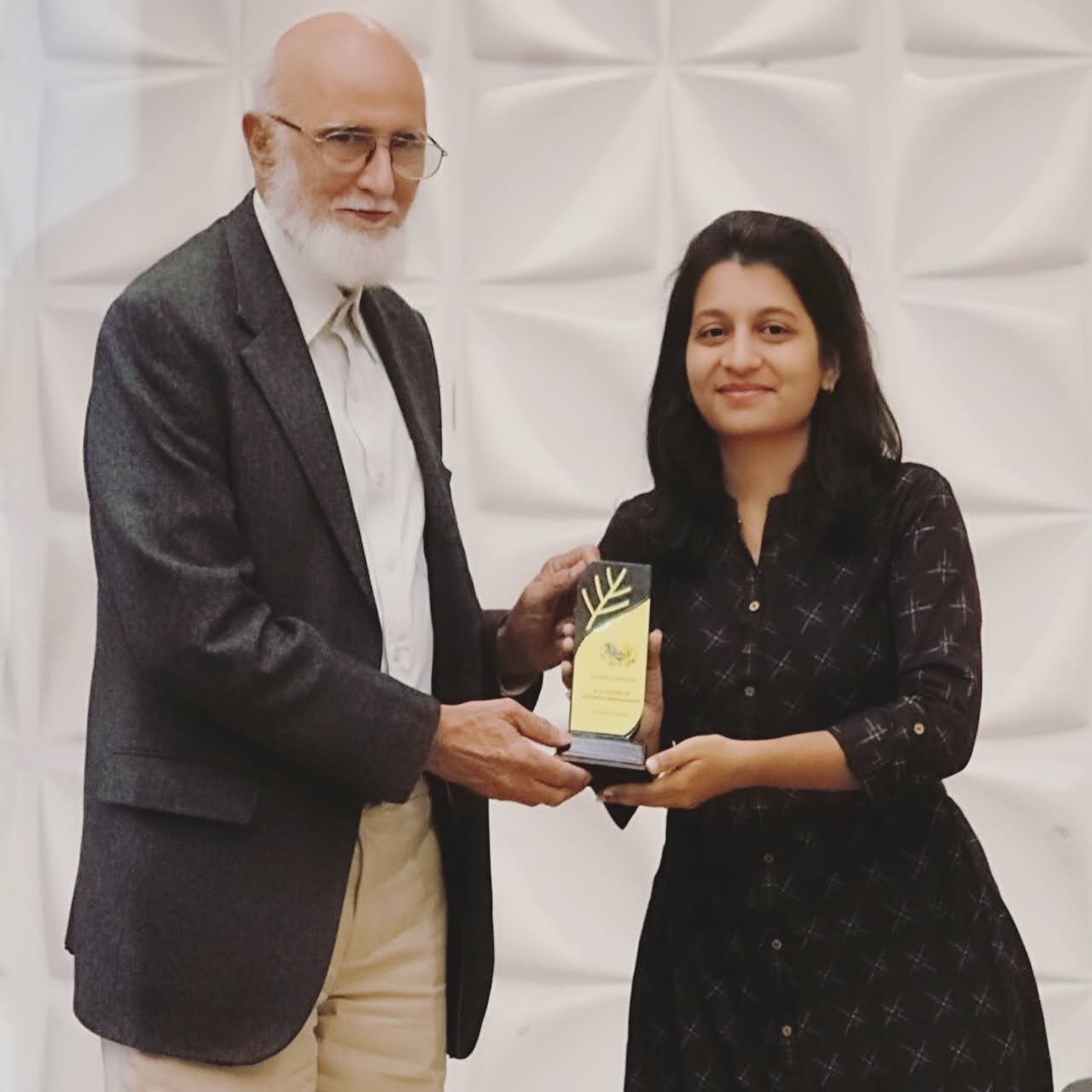 Vrunda Gadesha
PhD Scholar, Data Scientist and Academic Writer
a PhD Scholar with the research interest includes Data Science and Computational Neuroscience at School of Engineering and Applied Science – Ahmedabad University. Before joining as a Research Scholar, I worked as engaging teaching assistant with 2+ years of experience includes subject expertise in Python Programming and Fundamental of Data Science at K.S. School of Business Management in MSc (CA & IT) section – Gujarat University. Brfore starting this academic career, I worked as front-end developer with speciality in responsive web designing, PSD to HTML and creative Branding.
View Work
Data Analysis and Forcasting
EDA
Python Programming
Machine Learning
Currently pursing PhD in data science and computational neuroscience from School Engineering and Applied Science - Ahmedabad University
Teaching and Acadmemic Administration
I get an opportunity to teach Artificial Intelligence in MSc (CA & IT) and serve as placement officer of the campus.

Administrator
Government Project Management
Different projects from Education Department (Government of Gujarat) have been assigned to me for campaigning and social media management. Looking behind Finishing School, UDISHA and Gujarat State Placement Fair.
Fornt-End Development
I worked with Dots and coms for one and a half year which help to emphasize my skills in website development such as writing content for websites and Website Template making (PSD) Apart from these I had also worked in Social Media Marketing.
Exploiritory Data Analysis
75
90
87
87
Dr. Yogesh Yadav
Vrunda was working as a consultant at KCG from August 2018 to July 2019. She was looking after challenging projects such as 'Finishing School' and 'Gujarat State Placement Fair'. She worked on the unique concept of 'Digitalization of Finishing School'.
I found her the most creative consultant having high imagination power, consistency in work, petitions to deal with problems, and vision to see the real-life problems where she can find solutions.
Dr. Jayraj Pandya
Vrunda...
She worked at K.S. School of Business Management and Information Technology from July 2019 to July 2021. During these two years she gave her 100% in Teaching subjects like Artificial Intelligence, Python Programming and Web Development. She also worked as Placement officer for batch 2019-20 and batch 2020-21. I found her enthusiastic and very engaging faculty with quality research background.