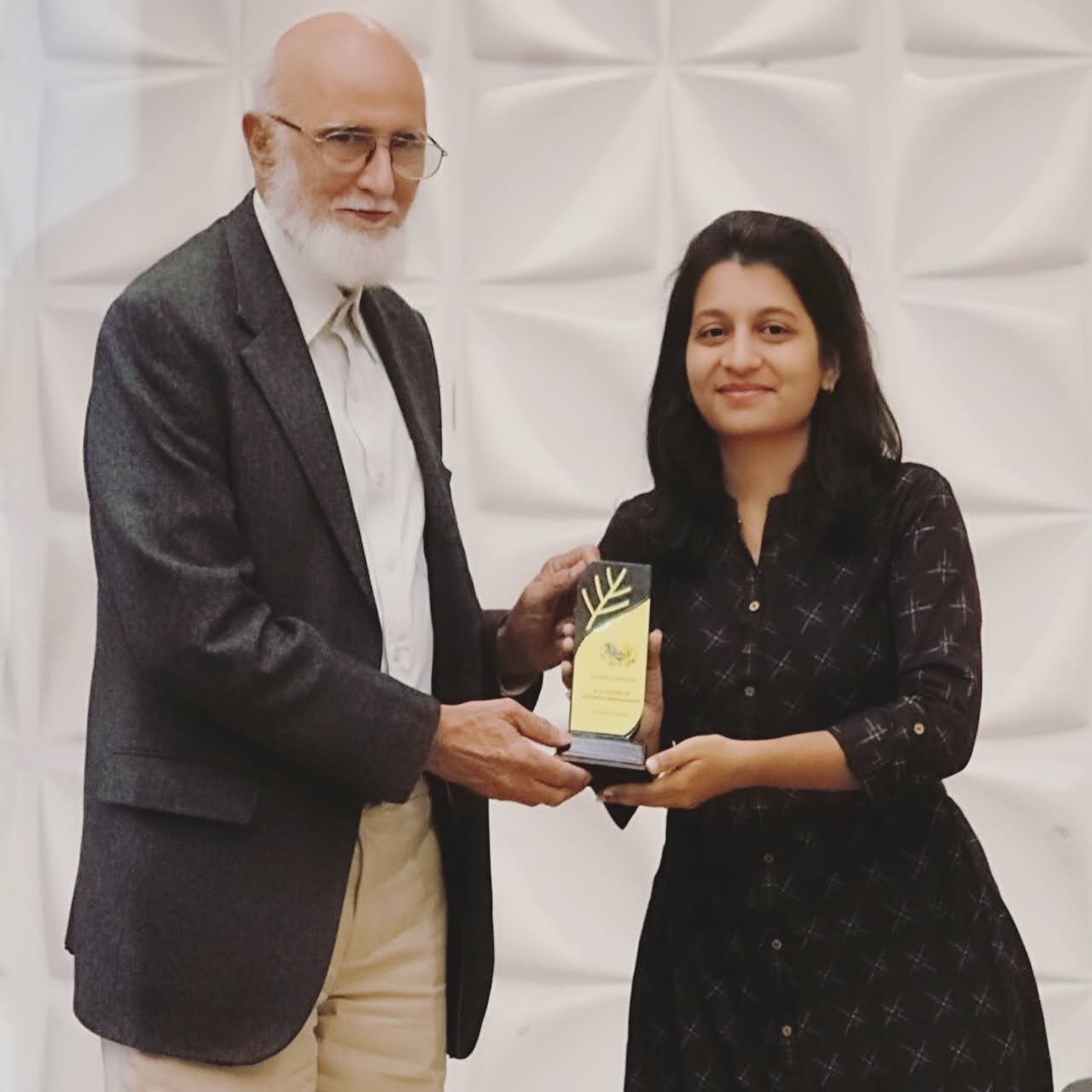 Vrunda Gadesha
Creative designer and Writer
As a Web Designer I have over 3+ years of industry experience and have designed and developed projects for many leading companies. I specialize in PSD layouts, HTML5, CSS and JavaScript web development. Each site I develop is built to be device responsive, user friendly and search engine friendly, using the latest development principles and techniques.
I have started my journey as a writer with street play scripts. As time elapsed, my interest and involvement in creative writing increased. While moving on this path I also started writing short stories. Apart from that I have wrote for Brand ads, print and media, radio commercials, radio programs and ad films.
View Work
Guest Professor at Gujarat University (Rollwala Computer Science Center)
I had assigned to be a Guest Professor at Rollwala Computer Science department. I am teaching "Internet and Web Designing" subject in PGDCA Stream. In this subject the major part is web designing and technical writing. I use to teach 'Photoshop' and 'Dreamviwer' as major software here. (This is my assignment given by collage authority with my M.Tech Studies)
Academic Course designing
Industrial Training
Web designing
Logo Making
Branding
I had worked on external projects under the domains like Academic Writing,Video Making, Web Designing, and Social Media Marketing, Out-door publicity material designing and marketing material designing.
Video Editor and Post production manager
I had done internship in GSTV under Mr. Rakesh Rathore (HOD – Video Editing Dept.) and worked on the post production of 'News Bollywood show', 'News Cricket show', 'Food Show', 'News Television Show' and core news editing. I worked on FCP for Video Editing.
VRASM - a creative implimentation to your idea
Web Designing
Industrial Training
Logo Designing/Branding
Creative Content Writing
From small start-ups to well-established businesses are always looking for creative solutions. VRASM provides such services like web development, Logo designing/Branding, Content writing and much more.
Apart from this VRASM has a unique course for the students who love to learn web designing. This course provides a bridge between university and industry.
Web Designer
Website Layout Designing
PSD to HTML Conversion
I worked with Dots and coms for one and a half year which help to emphasize my skills in website development such as writing content for websites, Website Template making (PSD) , Website HTML conversion, Jquery, Responsive Website designing and bootstrap framework. Apart from these I had also worked in Social Media Marketing.
Producer
Show Producer
Digital Media Manager
Music Manager
In this experience I learned the procedure of radio programming, Audio volt software which helps to go the show live on air. I had worked under RJ Roshon and RJ Shubham for show production.
Portal designer
Product Display Designing
Offers and Sale Management
Stock Management
In this online jewelry selling portal I worked as theme designer and product display designer. I used Adobe Photoshop and Adobe Premier to make jewelry profiles.
Course Designing and Session Writing
82
Technical Article Writing
77
84
Hitendra Soneji
"Will to Win" thank you Vrunda for making our website lively. We feel happy to be associated with creative mind like you. Your imagination to convert things into reality is remarkable. Hope everyone should take benefit of your passion to convert their dream website into reality. Vrunda wishing you a Successful career & help others to promote their organization through your talent in designing website in a unique way."
Chinmay Dabal
I am so happy to recommend vrunda Gadesha. She provides highest quality of professional work,she is a good listener with acute attention to details, is a very friendly person.